Staff
Staff Bio's
Dr. Robert Wingfield Kirby III
Senior Pastor
With a career spanning nearly fifty years, Dr. Bob Kirby (1) experienced the public and private education sectors, (2) gained extensive retail and wholesale business expertise, (3) developed a referral based residential real estate business as a broker, (4) founded and ran five businesses, and most recently (5) followed the call to the ministry leading small, medium, and large congregations—with multiple staff in complex settings—since 2003.  He is an ordained elder in The United Methodist Church.
Bob's educational background as a gifted teacher with a master's degree in business management, a master of divinity degree, and a doctorate in church leadership, coupled with his vast experience in the business world, have given him a unique and valuable perspective.  Dr. Bob Kirby brings all of this to bear with his personal coaching clients, as well as in his coaching for organizational development and strategic planning in business and congregational settings.
  Dr. Bob Kirby is also a certified Transitional Intentional Interim Ministry Specialist (TIIMS), currently serving on their national board of directors, and he connects the effectiveness of his coaching approach as an International Coach Federation (ICF) Professional Certified Coach (PCC) to the interim ministry, which gives his processes even greater positive impact on local congregations.
  Bob knows that the critical key to moving ourselves and our organizations forward is for us to gain greater clarity, and as we better understand who we are as well as what we are to accomplish, we will have uncovered many of the vital elements that will successfully move us ahead, not only to be a better version of ourselves, but to be all we were created to be.
Richard Justice
Minister of Congregational Care
Richard is an ordained associate member of the United Methodist Church.
He retired in 2018 after serving churches in southern and north-central West Virginia for approximately 25 years.
Nancy and I have been married for 47 years.
Their son, daughter-in-law and two grandchildren live in Beckley.
Before his calling into the ministry he was an underground coal miner for 17 years.
Erin Borchers
Administrative Director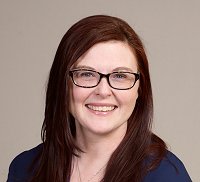 Erin was born in Charleston, WV, and after moving back from New Jersey, now resides in Hurricane, WV. She holds a Bachelor's Degree in Psychology from West Virginia University. She and her husband, Scott, have been married for 18 years and have one son. She joined the Morris Memorial staff in 2006.
Serves as the Administrative lead for the Senior and Associate Pastor plus the Morris Enrichment Director
Communicates with members of the congregation, other churches, and the community
Prepares bulletins, Power Point presentations, monthly newsletters, and annual reports
Completes payroll, tax payments, all account payables, and all finance reports
Handles daily office duties, schedules the church calendar, and orders supplies
Larry White
Worship and Music Director
Larry holds a BS in Business Administration and Economics from West Virginia Institute of Technology, Graduate work MBA from WVCOGS and Marshall University. He has completed classes in Directing Music from Morris Harvey College. Larry worked 12 years as Statistician and Chief of Statistics for the Department of Human Service. He just recently retired after 28 years from the Department of Education as Director of Research and Assessment. He spent many years in Education in technology where he served as Chair of Information Technology Council. He has also worked on statistical analysis for several Doctoral students from West Virginia, Virginia, Michigan and Florida. He has worked part-time at Morris Memorial United Methodist Church for the last 40 years as Worship and Music Director. He enjoys his work at Morris. He has worked with several Pastors over the years with worship and music directing and assisting:
Congregational singing
Adult Chancel Choir
Accompanists
Special Services
Directing Community Choirs
Praise Band (Guitarist)
Special Singing-Soloist, Duets, Trios, Quartets, and Musicians
Brothers in the Cross-Ministry and Mission from Morris Memorial
Working with Technical Staff
Bruce Reed
Accompanist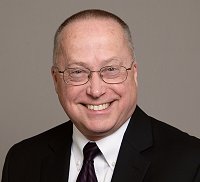 Bruce holds a BA in Church Music, Masters Degree in Divinity and Counseling. He has also earned two Doctor of Ministries degrees. After 30 years of pastoring local United Methodist Churches, Bruce began serving full-time as a Chaplain and Director of Family Programs for the West Virginia National Guard. He retired from both the WV Annual Conference and the WV National Guard in 2013. Bruce started his music ministry at Morris in 2005 and has been the Morris' Accompanist for nearly 13 years. He counts it a holy privilege to share in the amazing music ministry of Morris Memorial.
Associate Professor, Doctor of Executive Leadership Program at the University of Charleston
Member, WV Annual Conference Board of Ordained Ministry
Assists Music Minister of Morris Memorial United Methodist Church

Chancel Choir
Keyboard leadership for worship services
Morris Praise Band
Provides occasional sermons and sacraments in the absence of the pastors
Judy Darr
Church Organist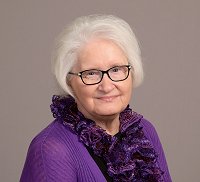 Judy was born in Mali, West Africa, where she lived until she was 16. She has lived in WV since 1987. She has a Board of Regents Degree from Marshall University and a Master's Degree from WVU. Judy has four children and 11 grandchildren. She has been the organist at Morris since 1999.
Accompany choirs (or pasts thereof), vocalists, musicians, ensembles, and other musical groups in rehearsals and during performances in regularly schedule church services and special services requested
Works closely with other church staff to provide a smooth flow of the church services
Fills in on the piano when needed
David Leake
Sound and Technical Engineer
David Leake is the Audio/Visual Tech at Morris Memorial United Methodist Church. He was raised in East Bank, WV, and moved to Charleston, WV after returning from his enlistment in the Air Force where he was trained as a Photographer. Dave is an awarding winning News photographer, where he was employer at WSAZ for over 30 years. His awards include Region 3 National Press Photographers, TV Photographer of the Year in 1977, and 3 times WV News Photographer of the Year. He also worked freelance with VMI Productions in many positions, and was also employed by MCSI, an Audio-Visual Supply company. He retired from Pile Hardware.
Dave joined the Staff at Morris Memorial United Methodist Church in 2010 and takes care of all A/V equipment, making sure it is available to help spread Gods word.
Supervises all sound and technical volunteer staff
Ensures appropriate lighting for all services and programs
Handles recording of all church services, programs, and other services such as funerals and weddings
Consults with all staff regarding scheduling of all programs and activities
Georgeanne Leake
Morris Enrichment Center Director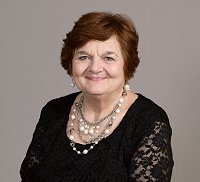 Georgeanne Leake is the Director of Morris Enrichment Center at Morris Memorial United Methodist Church.
Georgeanne came to Morris after spending 21 years in Brazil working as a missionary teacher.
She graduated from Southern College in Houston, Texas, with a BA in education and received a MA from the School of Bible Theology of San Jacinto, California.
On her return to West Virginia she taught for Teays Valley Christian School as a substitute for two years and accepted a teacher position with Bream Center.
She completed a two year program for early childhood titled ACDS in December of 2017.
Having taught several years decided to retire which lasted two months and came to Morris Enrichment Center.