Announcements
Vacation Bible School
At Maker Fun Factory, kids will learn that God has a plan and a purpose for them through Bible stories, Bible Challenge, crafts, light supper, and music.  "They will have fun learning that they were Created by God, Built for a Purpose."

Join us on  JUNE 25-29, 2017   6:30 pm – 8:30 pm
    Classes for ages 3 years old through 12th grade
Click here to register:
https://vbspro.events/p/events/18187f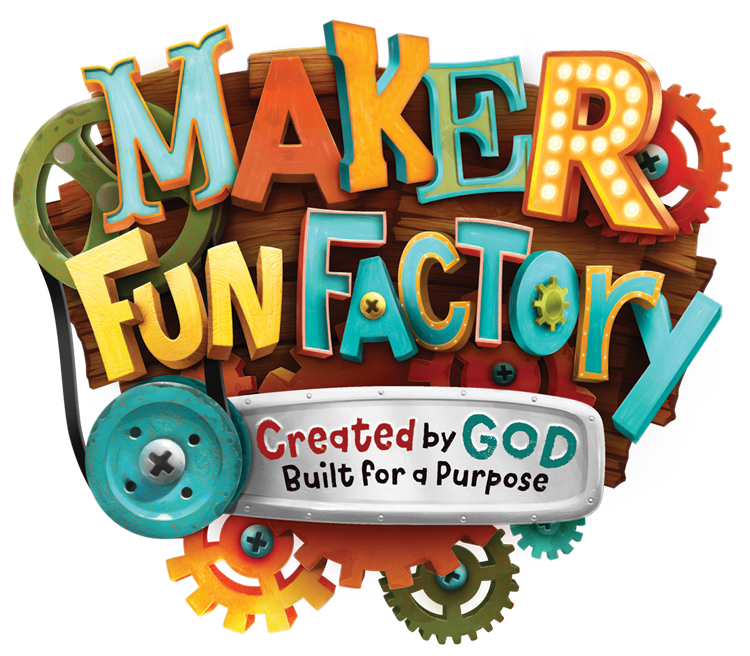 Revelation:  Breaking the Code
Our Wednesday morning bible study group is currently studying the Book of Revelation.  We have had as many as 35 people show up for this study.  We would be delighted to have more new folks join us for this fascinating study.  We meet at 10:30 a.m. in the conference room.  We spend time in prayer then study the scripture.  We usually finish up at about 11:45, and many of us stay for a delicious lunch.  We will be studying the following passages on the dates indicated:
June 7          Armageddon            Revelation Chapters 15 and 16
June 14        Presentation on Living Hope High School           
June 21        Babylon                    Revelation Chapters 17 and 18
June 28        Hallelujah!                 Revelation Chapter 19
July 5           The Thousand Years            Revelation Chapter 20
July 12         The New Jerusalem              Revelation Chapter 21
July 19         Trustworthy and True          Revelation Chapter 22
Registration is now open for the 12th
National Gathering of United Methodist Men
This year's National Gathering of United Methodist Men will be held July 7-8 at St. Luke United Methodist Church in Indianapolis, IN. The theme will be Discipleship—The Contact Sport.  Guest speakers include Bishops Jonathan Holston and James Swanson as well as Dr. Kevin Watson (author of The Class Meeting) and Shan Foster(director of MEND – Ending Violence-Mending Communities).  Attendees will
be able to choose from 19 workshops to learn new techniques for making men into growing disciples of Jesus Christ and 3 mission outreach projects hosted by our ministry partners.  For more information, email Martha Davis at mdavis@gcumm.org.
Upcoming Guest Speaker

Ivan Chetambe, a graduate of Living Hope High School in western Kenya, will be visiting the West Virginia Annual Conference in June.  He will speak at annual conference and will visit several West Virginia churches.  Morris Memorial will be one of the few churches where he will preach on a Sunday morning.  Ivan will preach at both of our services on June 18.  He is twenty years old. 
Living Hope High School is a Christian school started by Marilyn Uhl, from Pendleton County, West Virginia.  The school is fully accredited.  It has 92 students and an annual budget of $157,000.  It is supported by United Methodist churches in the United States, and particularly
by churches in West Virginia.
There are no free public high schools in Kenya. Impoverished children cannot afford the fees required for the typical Kenyan high school. Uneducated youth are at risk for malnutrition, disease, sex trafficking, gangs and drug addiction.  Living Hope provides three meals per day, clean living and study spaces, and medical care.  Students receive 8 hours of concentrated instruction per day.  Classes which are offered include biology, chemistry, physics, algebra, calculus, trigonometry, English, Swahili, history, geography, and Christian studies.  They use a science lab which was made possible by contributions from our church.  Students worship twice each day.  There is a minister on the staff of the school.
Get to Know Your Neighbors
     You are invited to come to Pita Pit in Kanawha City on Friday evenings in June to get to know your neighbors in your pew and your neighbors in the community.  We will meet at 6 p.m. Pita Pit is not far from the church building.  It is on MacCorkle Ave., just beyond the middle school on the same side as the school. 
     Fellowship is important to any church, but it is even more important to a church which has two different worship services.  Because so many of our folks always worship at 8:30 or always worship at 11:00, many of our regulars are not acquainted with one another.   Meeting at Pita Pit also gives us the opportunity to meet some folks who do not attend any church.  We hope that over time we will get to know employees and regular customers.  If we are going to bring new people into our church and introduce them to Christ we need to go where people are.